Alexey Manov
Co-Founder at HeadCheck Health
"The first time I participated in the UBC Boot Camp was in December 2015 when I was studying for the Level 1 exam. Over a 3-day period we went through the entire curriculum with very meticulously planned notes and structured presentations. When I was writing the exam, I realized how important this course was. I sincerely recommend this course if you want to polish up (or catch up on) your knowledge and walk into the exam room with confidence."
Derek Luk, CPA, CMA
Finance Analyst at Mark Anthony Group
"Darren is a great teacher. His leadership and coaching on Level 1 and 2 gave me the technical skills and mental toughness to tackle the exams. His knowledge of world markets and real life examples made the classes interesting and enabled us to related to the topics being tested. Darren made himself available outside of class hours to guide me through the fundamentals and to clearly set my goals to become confident with the exam."
Connor Brown
Driver Testing and Vehicle Information at ICBC
"I had Darren for both Level 1 and Level 2 CFA Boot Camps, and he was absolutely fantastic. He tells you the most important things to study and points out the topics not to get caught up in. That alone was worth the price of the Boot Camp and has helped me pass both levels thus far."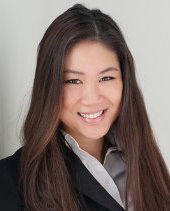 Jacquelyn Lising
Associate Advisor, RBC Dominion Securities
"Darren is one of the best professors I've ever had. He knows the CFA curriculum inside and out, and is therefore able to pull all the concepts together. His style of teaching is exactly how the CFA curriculum is tested by the institute - being taught by him is very beneficial and a value-added service to supplement self-study."
Tomer Zazkis
Senior Corporate FX Trader, Mercantile Exchange Corporation
I was referred to Daren's intensive CFA Level III course after being unsuccessful writing in the previous year. Not only was Daren a great instructor, but his passion to teach is second to none. This course went in-depth into exam writing strategies and areas of focus which other prep courses ignored. Level III is a whole different ball game and Daren's course is a must!
Michael Holowaychuk
Financial Analyst, Cenovus Energy
If you are preparing for the CFA Level III examination, Daren Miller's course is a must. Daren is an excellent instructor who demonstrates a masterful grasp of difficult topics covered in the level three curriculum. His firsthand experience as a CFA exam grader is priceless. Daren's support of his students does not end in the classroom, he is always quick to respond to any questions you may have regarding material that you encounter through the course of your studies. I could not be happier with my decision to sign up for this course.
---
Click here to return to CFA Exam Prep Program – Prep Course & Boot Camp